Born in Rochester Michigan, I graduated from Rochester High in 1989.  I then received a B.A. from The University of Michigan – Ann Arbor.  I worked construction jobs throughout high school and college.  In 1994 I started my first business, Superior Brick Paving.  In 2010 I changed the name to Cosmo Mendez Construction to relate a wider range of services offered.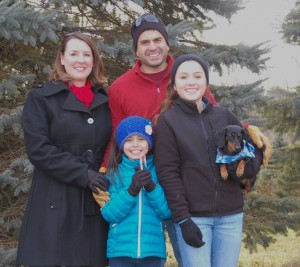 A Michigan Licensed Builder since 1997, my crew and I enjoy completing various types of outdoor projects:
Brick paver patios, walks and driveways
Masonry steps and porches
Concrete flatwork and curb
Retaining walls-block, stone, boulder or timber walls
Wood decks and fences
General landscaping
Excavation and grading
I move indoors during the colder months offering interior painting and remodeling.
I live in Dexter with my wife Erin, our daughters Mary and Grace, and Mallerie the weiner dog.